Walking out of City Centre car-park last night and saw three locals (about sixteen years old) running away, with dishdashas hitched-up round their knees, giggling like school-girls....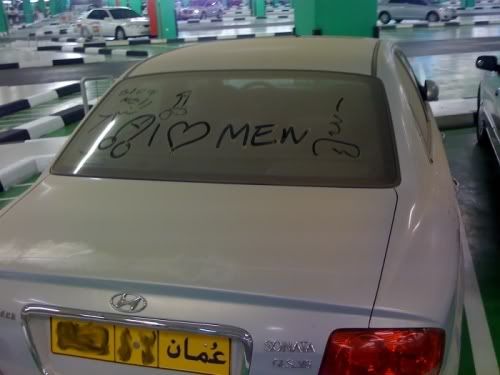 Puberty.......had to laugh.
For those of you who have bad eyesight - it says "Blow Me! I love men!"

This is not my car, by the way.
One would not be seen dead in a Hyundai.